GEMMA HABIBI with Lan Sticker on Drums
Based on the novel of the same title, this performance connects recitation, martial arts und rhythm. An extraordinary union of literature and music, jazzy and tight, rapped and sung, the drumming is virtuosic and doesn't shy away from improvisation. The story of a boxer, who faces his biggest fight, serves as the basis for a tale about our present times, distinguished by migration. The audience awaits an intense show about friendship, engagement and obsession - and about the exceptional experience of a boxfight.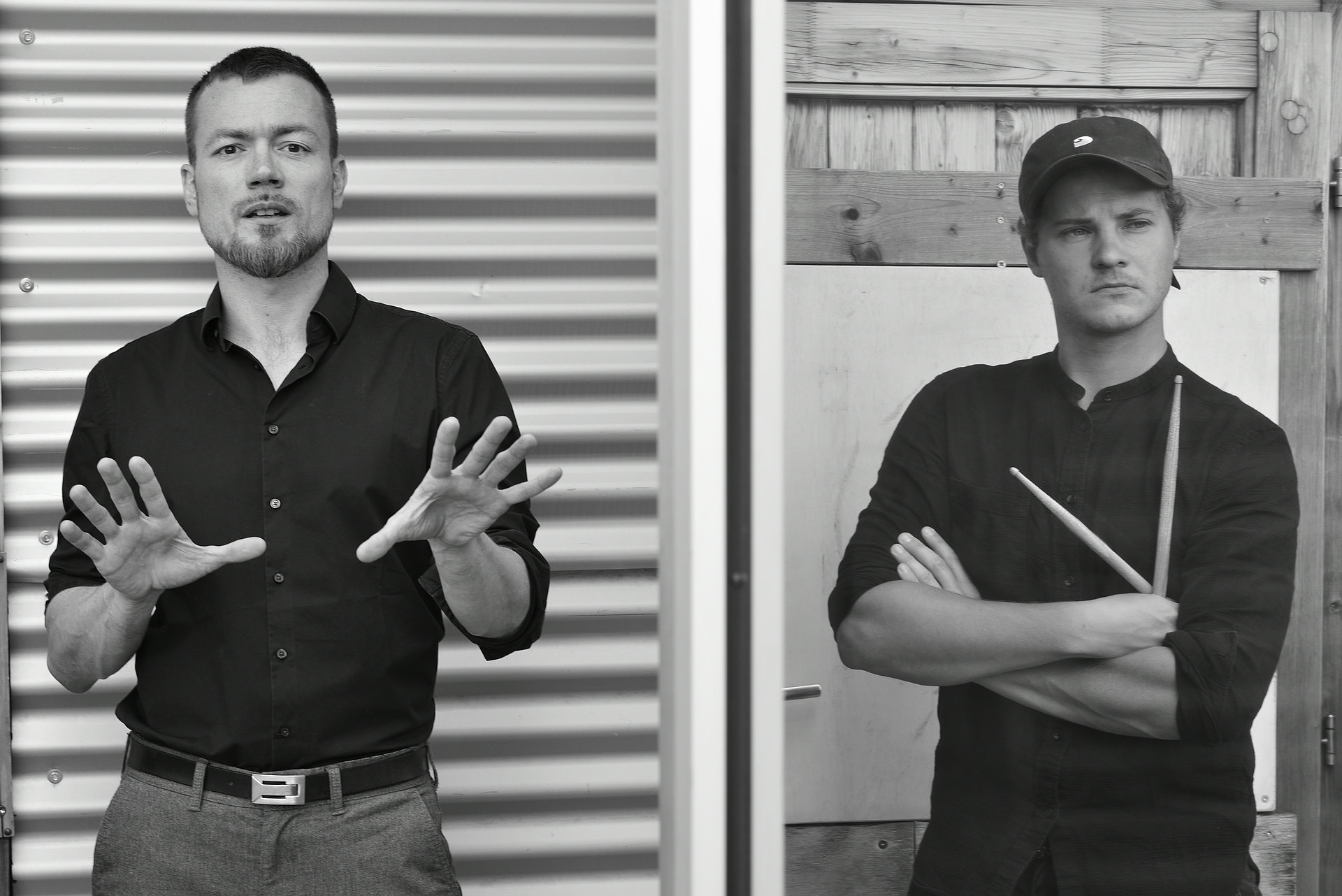 The Performance offers a flexible format to be staged together with local Actors or (Amateur-)Boxers, adapted on the spot. With or without Ring, Shadows, Lights: Jumping rope, Stickers rhythms and Prossers voice are constant, the rest is ready for improvisation. Similar to a boxfight, the show emerges from the moment, fluid, fast and spurred on by anarchic energy. It was p.e. shown at the German Statetheatre Timisoara (Romania), in cooperation with the Austrian Cultural Forum and the Goethe-Institute Bucharest. The Actors Olga Török and Richard Hladik were up for the experiment and improvised together with Prosser and Sticker.